Answers to questions that I have frequently been asked by students: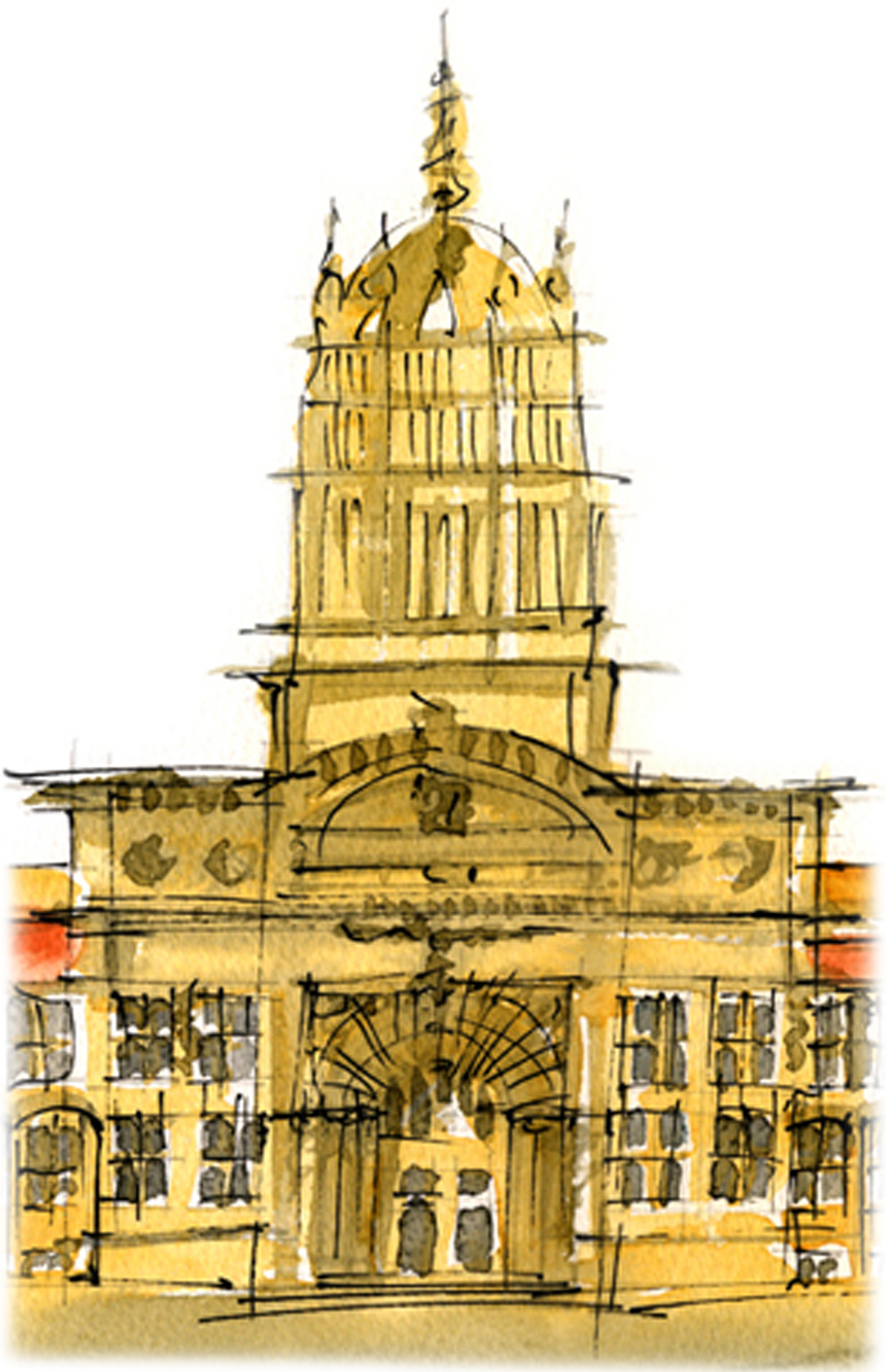 How did you get started in the film industry?
One day in 1975 I went to London to visit the Victoria and Albert Museum on the recommendation of my college tutor. I was looking for ideas on museum design but the V&A were staging a temporary exhibition called 'Back to the Drawing Board' showcasing the work of set designers in the television industry. I'd never realized that such a job even existed, but knew immediately that this was what I wanted to do.
The exhibition had been set up by one of the major ITV companies but, typically, it never occurred to me to get in touch with them. Instead, I approached the BBC and discovered that they trained their own designers and had a variety of employment schemes. I'd had enough of architectural education by the time I completed my first degree, so I applied to the BBC and was soon taken on as a 'Holiday Relief Design Assistant.' I spent a couple of years there on short contracts before I was given the name of a Production Designer who worked on feature films and had a permanent office at Pinewood Film Studios. I first met Maurice Carter in an upstairs office of J block at Pinewood, where he was working on a water-colour visual for his next film. He liked my drawing style and gave me my first break – by employing me as a draughtsman on "North Sea Hijack,"  starring Roger Moore. My film career had begun!
What advice would you give to somebody wanting to get into films?
The same advice I'd give any young person: Work out what you love doing and be really good at it! The film industry employs people with a vast range of skills and looks for the very best that are available. The first hurdle is to be skilled enough to be useful, but this is only part or the story. The second important ability is to be able to work collaboratively with other people. It's hard to tell, when you leave college, if this is going to be one of your natural strengths but if you find it hard to take criticism or get strongly attached to fixed ideas about how to do things, then film design may prove to be a painful area to work in. 

Where are film industry jobs advertised?
In brief – they're not. It's all word of mouth and a bit of a 'black art' – to put it mildly. You can use the IMDB website http://www.imdb.com to work out who has worked on what productions and if you study this it might help you to make an intelligent approach to someone whose work you like. Supervising Art Directors are the people who generally select the crew and you can get contact details from trade directories like 'The Knowledge,' Kays Production Manual or Kemps (KFTV). Having got the details, try getting in touch by email and once you've found someone who will talk to you, update them regularly on what you're doing.

How do I get my first job on a film?
In addition to exceptional skills and lots of detective work, you need to approach potential employers in a way that makes you stand out from all the other messages and CV's they will receive from people like you. The last thing that any Production Designer or Supervising Art Director wants to hear is that your university course has trained you to do their job! Instead, try and work out what they want to hear: that you can survey a building and produce drawings showing the relevant information, that you can do a simple drawing to scale, and at record speed, that you're visually literate and know where to find information and that you're familiar with a range of computer software for processing images. In my opinion, you shouldn't offer to work for free unless it's on a placement or work experience set up by your training scheme. If you're worth employing, you're worth paying the proper rate for the job.
You need a lot of luck to make a career in the film industry, and to be prepared for a lifestyle where you can be offered six months work at the other side of the world at three days notice and will sometimes have to spend several months out of work with no idea where your next job is coming from!
Useful links:-
http://www.creativeskillset.org/film/jobs/productiondesign/
http://www.filmdesigners.co.uk/
http://thedesignersassistant.com/
http://www.theknowledgeonline.com/